Our therapists are relatable, warm and caring.
A therapist's ability to quickly connect with others is not something that's taught, it's a unique quality. As we've expanded our team over the years, finding therapists who are engaged and supportive has always been the top priority. We are not here to judge or nod in silence, but rather relate to your struggles and collaborate on ways to overcome them and find meaning.
Therapists: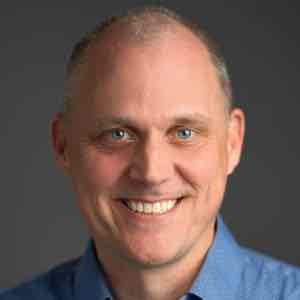 I grew up in a small town in Iowa, where my dad was a dentist and my mom was a social worker. Both of my parents showed me the joy of working directly with people and the importance of serving the community. I settled in Chicago over 20 years ago and live with my family in the North Center/Irving Park neighborhood. I founded PAC in 2001 with my good friend, Jonathan Levy, and we continue to direct the practice together. I am proud that our office has been helping people in the neighborhood for over 20 years. 
I am fortunate to have a job that I truly love. I am honored to have met so many people, learned deeply about their lives, and worked together to achieve their goals. My style could be described as down-to-earth, empathic, actively engaged, and sprinkled with a fair amount of humor and swearing. I have been a therapist since 1999 and received training in psychodynamic theory, ACT, trauma, couples EMDR, and IFS. My traditional therapy background has been complemented by practicing Buddhism for 30 years and having completed a two-year Contemplative Psychotherapy program. I am also one of the relatively few clinicians who have been certificated as a Psychedelic-Assisted Therapy Provider (PAPT). I am offering ketamine-assisted therapy and await expected FDA approval for the use of psilocybin and MDMA. When not at the office, you'll often find me hanging out with my wife and two teenage daughters, riding my bike, or watching bad TV in the basement. 
What do you want your clients to get out of therapy?
Therapy has been described as a process of finding the story of your life that you can live with. Although we cannot change past events or the facts of our life, I see therapy as an opportunity to help you better understand these pieces, integrate them together, and move forward with greater acceptance and purpose. 
Specialities:
Anxiety and Depression, Healing Shame, Trauma, Mindfulness & Buddhist Psychology, Couples, Therapy for Therapists 
Education:
MSW Social Work – Smith College
BA Asian Philosophy, Religious Studies –  Macalester College
Certifications:
Nalanda Institute, 

Certificate in Mindfulness-Based Psychotherapy

Integrative Psychiatry Institute
Certified Psychedelic-Assisted Therapy Provider

Gottman Training, Levels 1 & 2

EMDR Training, Levels 1 & 2  
Affiliations:
Institute for Meditation & Psychotherapy

Nalanda Institute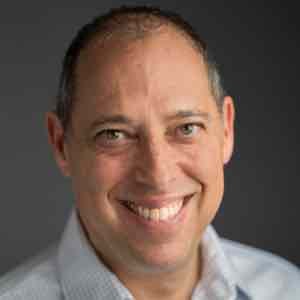 Through my own experiences, I can confidently say that I believe in therapy and the power of providing support and acceptance to others. I am authentic and warm with my clients, using my training and my own life experiences, both good and bad, to help others. I help folks feel comfortable with themselves, as they are now, while also utilizing tactics and strategies to help you move forward in the right direction.
To assist in the process, I strive to be comfortable in my own self, which happens to be a guy who feels things deeply and likes hearing other people's life stories.  I co-direct the practice here, which I founded with my good friend Michael, who I met in graduate school many years ago.I am also a married, Jewish father of three kids who likes to watch Sports Center and the Gilmore Girls. 
What do you want your clients to get out of therapy?
I'd like you to feel more comfortable with yourself, more confident and feel less burdened by those things that are weighing heavy on your mind.
Specialities:
Couples & relationships, Parenting, Anxiety, Adolescent boys, Families, Addictions
Education:
MSW Social Work –  Smith College
BA Psychology – The Ohio State University
Certifications:
Gottman Training, Level 1 & 2
EMDR Training, Level 1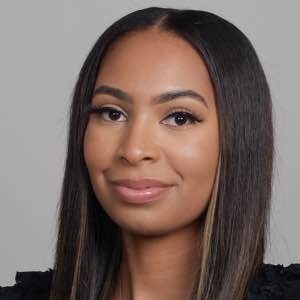 Born and raised in Chicago, I am proud to make this city my home and work in our community. I have been working in a variety of roles in healthcare settings for over 10 years, including Loyola University Medical Center, Elmhurst Hospital, and Northwestern Medicine. While working as a coordinator in a cardiac surgery department, my close contact with patients instilled a passion for working more directly with people and I decided to become a therapist. 
In addition to private practice, my clinical experience includes outpatient settings and assisting with acute crises while working in an in-patient unit. I strive to provide a safe and non-judgemental trusting environment to allow clients to tell their story. Recognizing that too many people continue to feel a stigma around coming to therapy, I want to help remove any sense of fear or reluctance about reaching out. I seek to work with clients to build a trusting relationship, built on acceptance and understanding. I primarily work with adults, where I have a special interest in helping people better navigate strong feelings, explore their relationships, and assist with life's changes. Additionally, I greatly enjoy working with adolescents and children. 
What do you want your clients to get out of therapy?
Through the process of finding greater self-understanding, resolving past experiences, and learning new emotional skills, I would like my clients to feel a greater sense of confidence and ease in their day-to-day lives. I want to remove the stigma surrounding therapy and reinforce the importance of mental health.  My goal is for clients to receive the foundation and tools to heal from past trauma and learn the ability to cope.
Specialities:
Healing Depression, Working with Young People & Adolescents, Reducing Anxiety, Women's Issues, Relationship Issues, Communication, Self Esteem, Trauma
Education:
Master of Social Work (MSW) – Northeastern Illinois University
BS Business Management – Elmhurst College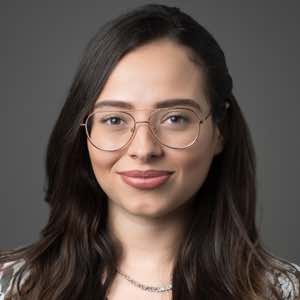 I spent my early childhood in a small rural community in Aguascalientes, Mexico and moved to Chicago with my family when I was a teenager. During my years in college I became interested in personality and human behavior, majoring in psychology. I have experience working at non-profits, including unaccompanied minors who were brought to Chicago as well as doing early childhood interventions with children with developmental challenges. Prior to starting private practice I worked for the state of Illinois, assisting individuals in need of supportive services. Outside of the office my interests include traveling to distant countries, spending quality time with my family, cooking from scratch, and releasing tension at the gym. 
I use an integrative approach to therapy and work with adults, adolescents, and children. My areas of interest include working with clients on managing anxiety, learning to communicate their thoughts and feelings authentically, and resolving trauma, to name a few. As a bilingual therapist, I also enjoy working with the Latino community. Regardless of my clients' backgrounds, I strive to work  together, at their own pace, focusing on building self-awareness in accepting the things that you cannot control and cultivating changes in those areas you would like to see improvements in. I strive to help you assess your core beliefs so you can view challenging situations more clearly and respond to them in a different light.  
You know yourself best and my role is to offer support and insight into your experiences in a transparent and kind way. I believe our circumstances do not make up our identity; it is how we react to these that matter.  I enjoy helping my clients to let go of unhealthy patterns and encourage a healthy self-esteem. 
What do you want your clients to get out of therapy?
Life is filled with uncertainty and rarely seems to go according to plan. It can be difficult to navigate unexpected changes and learn how to move forward. Having the extra support of therapy along your journey can make all the difference. We work towards finding a sense of balance in daily life amidst life stressors. 
Specialities:
Adults, Children and Adolescents; Depression, Anxiety, Adjustment Problems, Trauma, Guilt, and Shame
Education:
BA Psychology & Latin American & Latino Studies

Master of Social Work (MSW) – Jane Addams School of Social Work
Certifications:
Crisis Intervention

Integrated Behavioral Health Care Trainings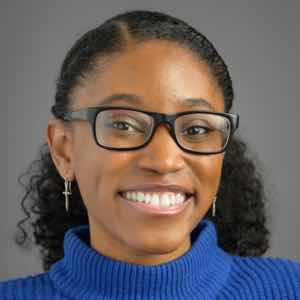 I have always been interested in the ways that people interact with each other. In college I majored in sociology, studying the ways culture and societies develop and change over time. Over time I became more interested in working directly with people and decided to become a therapist, completing my Master of Social Work at Loyola with a focus on children and families. I continue to have a strong interest in how each of us are shaped by our experiences, both within our family and broader culture, and how we change and evolve over time.  
I have professional experience working in a variety of settings with adults, adolescents, and couples. I have previously worked in DCFS and private practice centered in family therapy. My clinical training includes CBT, psychodynamic theory, and Gottman training for couples. Clinical theory aside, my personal approach to treating clients is laced with openness, humor, and collaboration. Therapy is not a one size fits all process, nor a set of hoops for clients to jump through on the way to perfection. It is a collaborative experience and, just as there is a range of people with different personalities and different challenges, there are many approaches that we can use together. Whether I am working with adults, teenagers, or couples, I want to help them build fulfillment, confidence, and joy.
When not working, you might find me learning new art techniques, playing indie video games, watching cooking shows, or just spending time with friends and family. I am a very creative person and drawn to the arts so anything that encourages expression in an artistic sense piques my interest. I find this can be extremely helpful in therapeutic space as we are on a journey to achieve the best version of ourselves.
What do you want your clients to get out of therapy?
My hope is that after a session with me you will feel lighter and gain knowledge about yourself to thrive. I don't use therapy as a cold clinical space but a warm and supportive opportunity to have an honest conversation with someone you can trust. 
Specialities:
Anxiety, Depression, Self-Esteem, Identity, Stress Management, Adjustment Problems, Interpersonal Problems, Couples & Relationship Issues, Working with Adolescents, Trauma, and Grief
Education:
BS Sociology – East Texas Baptist University 

Master of Social Work (MSW) – Loyola University Chicago
Affiliations:
National Association of Social Workers
Certifications:
Gottman Level 1

SPARCS: Structured Psychotherapy for Adolescents Responding to Chronic Stress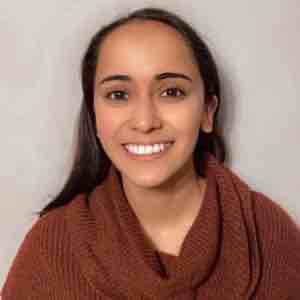 I was born and raised on the Northwest side of Chicago. My passions include practicing self-care, watching Blackhawks & White Sox games, and binge-watching the latest show. But most of all, it is helping people become more knowledgeable about themselves, while encouraging self-compassion in the process. 
My strengths-based approach to therapy aims to guide you in recognizing how your patterns of behavior, thoughts, and emotions impact your relationship with yourself and others. I believe in the power of the therapeutic relationship, which can be curative in and of itself. To make this possible, it is important that I be my most genuine self to have an authentic experience while in session with my clients and I welcome you to join me in that legitimacy. Together we can identify, understand, and process what may be interfering with your overall wellness, stability, and quality of life.
As a member of the LGBTQ+ and Latinx communities, I welcome and am dedicated to creating a safe and affirming space for all. In addition, I am a Certified Alcohol and Drug Counselor (CADC). Based on your needs, I can assist with navigating either an abstinence-based approach to recovery or working with moderation.
I look forward to meeting you where you are at and adapting our work to your unique needs, experiences, and identities.
What do you want your clients to get out of therapy?
Life is a journey with both highs and lows. I am here to help you through this process and offer a safe and non-judgmental environment for healing and self-improvement. I want you to have a space where you can put down the weight you have been carrying and my hope is that we can lessen the weight during our time together.
Specialities:
Adults, Adolescents, Couples & Relationships, Anxiety & Stress, Depression, Communication, LBGTQIA Issues, Life changes
Education:
MA Counseling Psychology – The Chicago School of Professional Psychology

BA Clinical Psychology – Dominican University
Affiliations:
Certified Alcohol and Drug Counselor (CADC)
Gottman Training, Level 1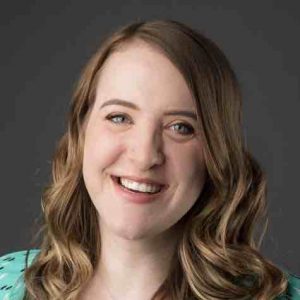 I have wanted to help others ever since I can remember.   I grew up watching my father operate his own healthcare practice in Chicago's Loop.  His caring approach to his patients inspired me to pursue a career in which I could help make a difference in the lives of others. 
I have worked with children, adolescents, college and graduate-level students, and young adults; as well as parents and families.  As a former teacher and school counselor for both Chicago Public Schools (CPS) and Chicago charter schools, I am intimately familiar with the ways in which school stress and anxiety can impact academic and other areas of functioning for students of all ages and levels of education.  One of my most transformative professional experiences was through my work at The Orthogenic School at The University of Chicago, where I received both formal training and extensive experience in relational therapeutic treatment modalities and crisis intervention strategies. 
I also work with young adults in their twenties and thirties seeking guidance in navigating life transitions. My therapeutic style can be described as laid-back, genuine, relatable, and down-to-earth. Most of my formal training and theoretical and clinical approach incorporates Cognitive Behavioral Therapy (CBT), Solution-Focused Brief Therapy (SFBT), with influence and techniques of Acceptance and Commitment Therapy (ACT) and positive psychology framework as well.
What do you want your clients to get out of therapy?
My goal is to provide a safe, welcoming and nonjudgmental space for clients to express and process their emotional experiences and to find ways to make meaningful changes in their lives. Through counseling, I want to help people address their concerns in a way that promotes growth and healing on an individualized and personal level. I believe that through therapy, I can help people grow and reach their desired goals in a confidential and empathetic therapeutic environment.  
Specialities:
Working with Young People, Working with Students, Academic Stressors, Life Transitions, Children, Adolescents, Young Adulthood, Depression, ADHD, School Refusal, Anxiety, Gender/Sexuality Identity, Abuse and Trauma, Addiction, HIV/AIDS
Education:
BS Elementary Education, Applied Psychology – DePaul University
MEd School Counseling – DePaul University
MEd Clinical Mental Health and Community Counseling – DePaul University
Professional Educator Licenses – PEL:
K-9 Self-Contained General EDucation
Middle School Social Sciences (Grades 5-8)
School Counseling (Pre-Kindergarten through age 22)
Affiliations:
National Board of Certified Counselors (NBCC)
National Certified Counselor (NCC)
Illinois State Board of Education (ISBE)
Kim Koralewski received her master's degree from Jane Addams College of Social Work at University of Illinois in Chicago.  Kim is also a Certified Alcohol and Drug Counselor.  She has worked in a variety of settings including an emergency room, hospital-based clinic and chemical dependence treatment facility.  Kim has experience working with primarily adults with a variety of challenges including but not limited to, depression, anxiety, trauma, bereavement and substance abuse and recovery.  She also has experience in supportive issues relating to work, parenting and divorce.  Kim meets people where they are and helps them get to where they want to be.
What do you want your clients to get out of therapy?
My goal is to provide a safe, supportive environment for clients to express themselves.  I possess an incredible capacity to tolerate a great deal of intense emotion and can hold space for people to express difficult emotions and experiences.  I am creative when working with clients, breaking down difficult concepts by utilizing a variety of tools including art, video and journaling. I am invested in hearing a person's story, helping them navigate difficult situations and develop positive coping skills to manage their emotions going forward.    
Specialities:
Depression, Anxiety, Trauma, Bereavement and substance abuse and recovery
Education:
Master of Social Work (MSW) –

University of Illinois at Chicago
Affiliations:
National  Association of Social Workers

National Association for Addictions Professionals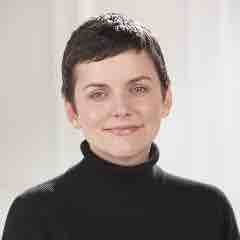 I believe that people are the experts on their own lives and that we all have strengths and basic goodness that we sometimes don't see, but that we can learn to recognize. I employ  mindfulness practices and other body based modalities to facilitate this process of discovery  and integration. As we familiarize ourselves with the way our minds work, we discover that our  ideas about the way things are might be less solid and more workable than we had previously  believed. My style could be described as collaborative and direct. I believe that incorporating a  sense of humor and curiosity is integral to the work I do with clients. I have been a social worker for over 20 years. In addition to psychotherapy, I have experience as a family mediator and hospice social worker.
I grew up in the suburbs of Kansas City and have lived in Chicago for over 20 years. I live with  my family in the Albany Park neighborhood. I have been a practice leader and facilitator with the Tergar Meditation Community for 12 years. I am very passionate about bringing meditation  to families and have developed a meditation curriculum for parents to bring awareness,  compassion, and wisdom to all that comes up for us in the adventure that is raising children in  the 21st century.  
What do you want your clients to get out of therapy?
I'd like my clients to become more familiar with the ways their minds work and more compassionate toward their inner experience. I believe that with awareness and compassion, we increase our ability to tolerate distress and transform long standing patterns into wisdom. This enables us to stop automatically reacting out of old habits of mind and to start making choices about our lives from a more present, centered perspective.
Specialities:
Mindfulness, Self-compassion, Anxiety, Depression, Trauma, Grief 
Education:
MSW – University of Kansas
BA Psychology – University of Kansas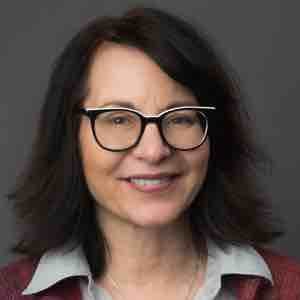 I believe that each person is an expert in his/her/their own life. Each person has the strength and resiliency to transcend "limiting" past events to embrace a life of thriving. Using curiosity, open-mindedness, and willingness to experiment I invite you to collaborate with me on your road to self discovery. I use mindfulness and body based practices along with cognitive based modalities to explore, understand and resolve difficulties, views of yourself and others, learn how to regulate your body, and turn emotionally painful experiences into coherent memories of the past.
What do you want your clients to get out of therapy?
My hope is you realize that you are more than your past, learn how to forgive yourself and shed limiting beliefs that hold you back so that when you end therapy with me, it is because you have the confidence and belief in yourself and the tools you've learned to handle anything that comes your way.
Specialities:
Simple and complex trauma, Narcissistic abuse, Anxiety, Depression and sadness, Mindfulness and other coping skills
Education:
PhD in Psychology & Human Development – The University of Chicago
MSSA Master in Social Science Administration (social work) – Case Western Reserve University
MA Experimental Psychology – Cleveland State University
BA Social Work – Cleveland State University
Affiliations:
Sensorimotor Psychotherapy Institute
National Association of Social Workers
American Psychological Association
Certifications:
TIST – Trauma-Informed Stabilization Treatment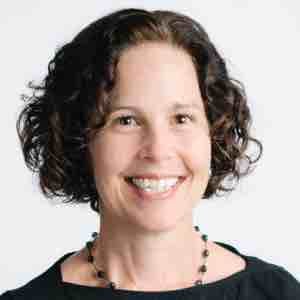 Christine (she/her/hers) has lived in Chicago since completing her Master's degree and LCSW. She chose Social Work for its strong devotion to social justice​ which is a ​core value in her work and in her everyday life. She worked for many years in community mental health​ and ​outpatient programs for adults with chronic mental illness. 
She began working at PAC after staying home with her children​ and ​ works mostly with individuals and ​families​. Christine works to alleviate distress and improve coping and functioning around a wide variety of issues: anxiety, depression, family and relationship issues, navigating adjustments to adulthood and parenting. Her approach is warm and relational, she likes to create a safe space for her clients.
Currently she also works part-time in the Perinatal Family Support Center at Evanston Women's Hospital, working with women and families in high-risk pregnancies. She has experience with perinatal mood disorders and their treatment. 
What do you want your clients to get out of therapy?
I want to create a space where clients can feel safe, can work on concerns, and build lasting change. 
Specialities:
Anxiety/Depression, Relationships, Transition to adulthood, Adjustment to parenthood, Pregnancy and fertility concerns, Perinatal mood disorders, Fetal and infant loss, Grief and grieving
Education:
MA Clinical Social Work – University of Chicago
BA Psychology – St.John's University
Affiliations:
Perinatal Social Worker, NAPSW
Trained Rape Victim Advocate, RVA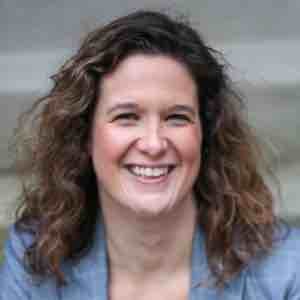 As a queer therapist committed to social justice, it's my mission is to create a space in therapy where all folks feel affirmed and heard, especially if that is not their experience in daily life. I've lived in six different states and I've been a camp counselor, a hospital chaplain, a waitress, a designated driver for hire, and an improviser. Our unique life experiences make us who we are and I love supporting folks as a therapist and talking about how to make meaning from those experiences.  I firmly believe that good netflix and podcast recommendations are essential to the good life and my stack of sci-fi and fantasy books keeps growing faster than I can read them.
What do you want your clients to get out of therapy?
I want clients to know they have already done the scariest part of this whole process, which is deciding that they want support and taking action. That takes incredible strength and humility, even if it may not feel that way right now. From here, it's my job to work together with my clients to find ways to channel that strength towards the goals they have and help reframe the way they are approaching challenges through support, humor, and compassion.
Specialities:
Anxiety and stress, Grief and loss, Burnout, LGBTQIA issues, Spirituality, Couples – Kink and Poly Affirming, Major life changes
Education:
PhD in Cultural and Educational Policy Studies- Loyola University Chicago
Masters in Community Counseling – Loyola University Chicago
Masters Divinity – Jesuit School of Theology at Berkeley
BA Journalism and Theology – Marquette University
Certifications:
Certified Divorce Mediator- Center for Conflict Resolution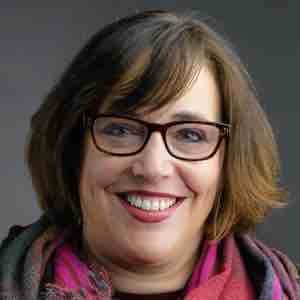 My philosophy is that emotional pain is a result of feeling broken and incomplete. Therefore, therapy focuses on healing what is broken and seeking what is missing. Generally, we hope that something outside of ourselves will fill the emptiness — job, money, relationship, food, etc. In my experience filling the emptiness is an inside job. Accepting yourself, with or without those things, allows us to heal and enjoy the "stuff" so much more. My approach is collaborative, working together to explore and remove the obstacles in the way of your happiness and peace of mind. I have been in the mental health field since 1991 and specialize in all mood disorders, trauma recovery and addiction. 
What do you want your clients to get out of therapy?
I want my clients to feel understood and accepted in therapy. Through our working together, I want them to eventually feel more integrated and complete, thereby improving the quality of their lives and deepening their relationships with others. 
Specialities:
Anxiety, Depression, Couples therapy, Addiction, Life transitions
Education:
M.A.  – Illinois School of Professional Psychology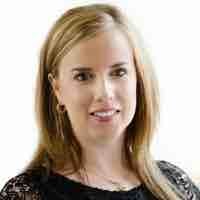 Anna received her undergraduate degree from Northeastern Illinois University and her master's from DePaul University in Public Service Management with concentration in Health Care Administration. She has over 15 years of experience working as a practice manager in different medical and mental health settings. Anna has been working as PAC's office manager since 2008. In addition to her work in office management, Anna has given presentations for health professionals on ethical and efficient billing practices.
Join the PAC team!
Are you a licensed therapist looking for an opportunity to make a difference in people lives? We would love to talk!